Is the mutual fund industry a big scam?
A A A
In this issue:
» Rating agencies to be managed by public funds?
» US dollar losing its sheen
» Global food prices near 3 year highs
» Government to ramp up infrastructure
One may not have heard much of Yale's noted investment guru David Swensen,
but he had quite a dramatic statement to make recently. Mr Swensen shred the
reputation of the US mutual industry by saying that the industry is a huge scam
that cost investors billions of dollars a year. According to him, the performance
data clearly showed that the vast majority of funds lag low-cost index funds every
year. Moreover, investors relied a lot on rankings made by other agencies when
choosing funds, which is tricky given that the rankings are highly subjective.
One of the things that matter according to Swensen is costs. Indeed, the lower
the cost of a fund, the more likely it is to do well in the future
(relative to other funds). Further, he opines, that index funds tend to do better
than 'actively managed funds' simply because in the case of the latter most
managers aren't good enough to offset the cost of their salaries and their
employer's profits. This results in relatively poor returns.
Although Mr Swensen is referring to the US mutual fund industry here, the
criteria for choosing mutual funds applies to India as well. For instance, Indian
investors have to give importance to the costs involved when choosing funds
since it has an important bearing on the returns ultimately generated. The track
record of the fund is important in that it gives an idea of how consistent the fund
has been in outperforming the indices. That said, depending solely on the past
record without giving due consideration to the process involved behind stock
selection does not bode well either. What essentially matters is the kind of
stocks that the mutual fund chooses to invest in. If the portfolio consists of
stocks that have sound fundamentals then there is no reason why the fund
should not outperform the broader indices from a long term perspective.
Do you think that mutual funds are doing a good job managing your money?
I completely agree to the fact that most of the mutual funds do not deliver. We tend to forget that the investor has to bear the overhead of the fund. Wherever you come across an advosor wearing a tie, be on your guard. I have personal experience with Citibank, Tata AIG and of course ICICI & Reliance take the cake as the smoothest and biggest swindlers. Retail investors should not, rather must not fall for these glib talking so called fund managers. Rest assured almost all of them cannot read a balance sheet, let alone analyze it for your benefit. He/she is, rather naturally, interested in their target and commission. You can't fault them on that count. I would have done the same. Tell me how many fund managers, including the greats like Udayan Mukherjee insisted that you sell out in Dec'08 or in Oct'10? None. Why should they? Lonely voices like Simi Bhowmick, Shankar Sharma get drowned in the silk smooth con-talk of the wolf pack circling for your hard earned money.Richard Nixon, in his defense to Watergate reasoned that most of the people hate to take their own decision, they would rather out-source it to politicians. So, retail investor friend,-- take your own decision,at least you will have the consolation that it's your decision. You are not held a sucker by a mutual fund manager of dubious integrity.
I agreed that indian MF is a Big scam. Even very Actively managed funds have not done much
ofcourse, there are good fund house & bad ones too.
But while selecting, we need to be careful.
We request you to provide maximum information related to your travel plan in the "Requirements" field This will help us to process your information quickly and accurately.
http://aerosoftseo.com/maketourindia/
http://mandu-thecelebrationoflove.blogspot.com/
http://bandhavgarh-nationalpark.blogspot.com/
http://aerosoft-career.blogspot.com/
http://shweta-agrawal-indore.blogspot.com/
http://airaviator.com/freeguide/
http://visitshirdi.co.in/Book/
http://the-multi-tasking-banana.blogspot.com/
http://newzealand-aviation-news.blogspot.com/
http:http://canadian-aviation-news.blogspot.com/
http://USA-aviation-news.blogspot.com/
http://UK-aviation-news.blogspot.com/
Mr Ronak Agrawal, AsiaGuide Tours & Travels, B-19, Upper
Ground Floor, Stadium Complex, Jalgaon 425001 MS India, Tel: 91 257-2239636 M :-
91- 9960222656 E : asiaguidetours@gmail.com W : www.asiaguidetours.co.in
http://asiaguidetours.co.in
B: http://asiaguidetoursandtravels.blogspot.com
Shripad India Tours & Travels, B-110, Dindayal Complex,Near Ved
Nagar, Nanakheda, Ujjain, India T : 456010, 9406841345, 07344041397,
E shripadtravels@yahoo.co.in, www.shripadtravels.com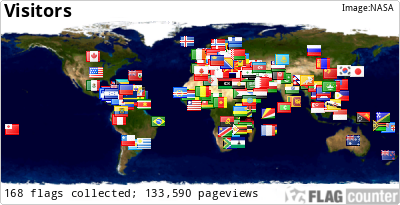 blogs
Poonam Jacob [ B Com, Dip In Aviation & Travels ]
International Aviation Consultant / Co Ordinator
AeroSoft Corp
www.AsiaticAir.in
www.asiaguidetours.in
www.aerosoft.in
www.aerosoft.co.in
www.aerosoftorg.in
www.aerosoftorg.co.in
www.aerosoftcorp.in
www.aerosoftcorp.co.in
www.aerosoftseo.com
M 09179405507
http://aerosoftseo.com/maketourindia/
On Line Assistence :
Gtalk : Poonam.aerosoft@gmail.com
Y! Messenger : Poonam.aerosoft@yahoo.com
Rediff Bol : Poonam.aerosoft@rediffmail.com
MSN : Poonam.aerosoft@hotmail.com
http://poonamasiaticair.blogspot.com/
http://visit-gods-own-country.blogspot.com/
http://365daysholiday.blogspot.com/


http://philippines-aviation-news.blogspot.com/